20/07/2021 | 12:23 ⇒ 12:29 | Autor: sputniknews.com
Veliki požar pored rezidencije francuskog premijera (VIDEO)
Veliki požar izbio je danas pored palate Matinjon , rezidencije francuskog premijera.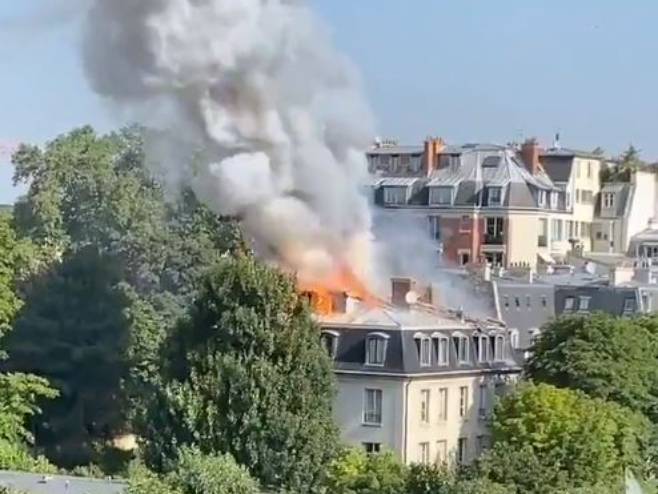 Oblaci dima nadvijaju se nad Parizom, dok vatra bjesni u centru grada.
A fire broke out near the Matignon Palace, the residence of the French Prime Minister

Clouds of smoke hover over Paris as fire rages in the city center

Eyewitnesses claim that the Italian embassy is on fire, but it has not been confirmed yet. pic.twitter.com/TFcTEwCrhf

(@W0lverineupdate) July 20, 2021
Očevici tvrde da gori italijanska ambasada, ali to za sada nije potvrđeno.